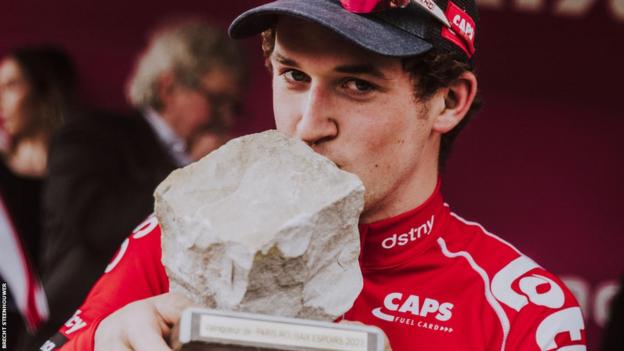 Belgian cyclist Tijl de Decker has died at the age of 22 after an accident while training.
De Decker crashed into the back of a car on Wednesday and had surgery in a hospital in Lier before being moved to the Antwerp University Hospital.
His Lotto Dstny team announced De Decker, who won this year's Paris-Roubaix Under-23 race, died on Friday.
"We are devastated by the loss of our cyclist," said chief executive officer Stephane Heulot.
De Decker, who also won a stage of the Tour de Taiwan in March, had signed a professional contract with Lotto-Dstny at the start of July.
Heulot added: "Tijl showed big progression this year. Stepping up to the pro team was a logical choice. Unfortunately he will never turn pro and we will always remember him as a talented young rider and a warm and friendly person off the bike.
"We extend our deepest condolences to his family and loved ones, and our thoughts are with them during this difficult time."