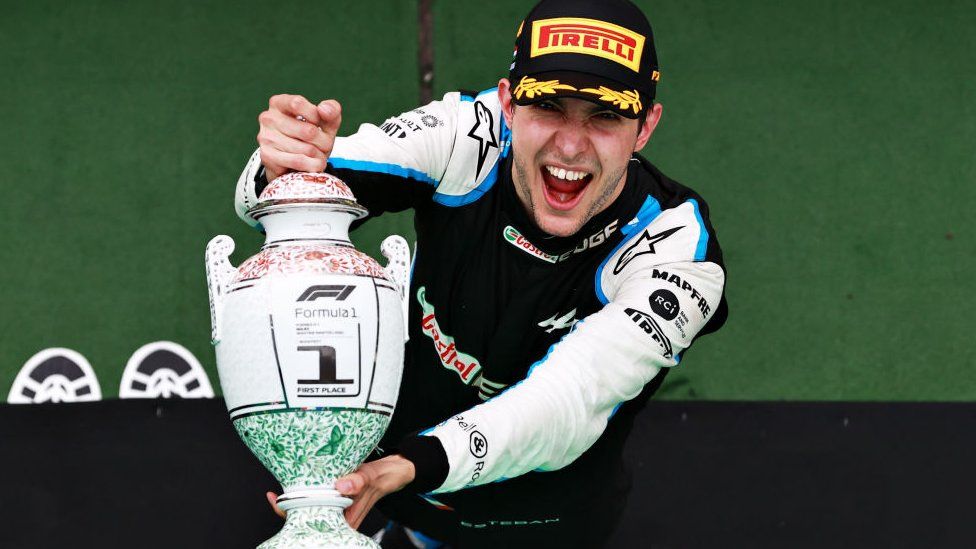 "It's so much emotion," he tells Radio 1 Newsbeat. "You have a flashback once you cross the line."
Esteban's victory in Sunday's Hungarian Grand Prix is one of the sport's biggest surprises in years.
He's the first French driver to win an F1 race in a French car, with a French engine, since 1983.
"Throughout all my career, my family, everything we've been through," he says.
"You remember the sacrifices you've made. It's pretty special."
What happened in the race?
A big first lap shunt meant the damp race was stopped and later restarted.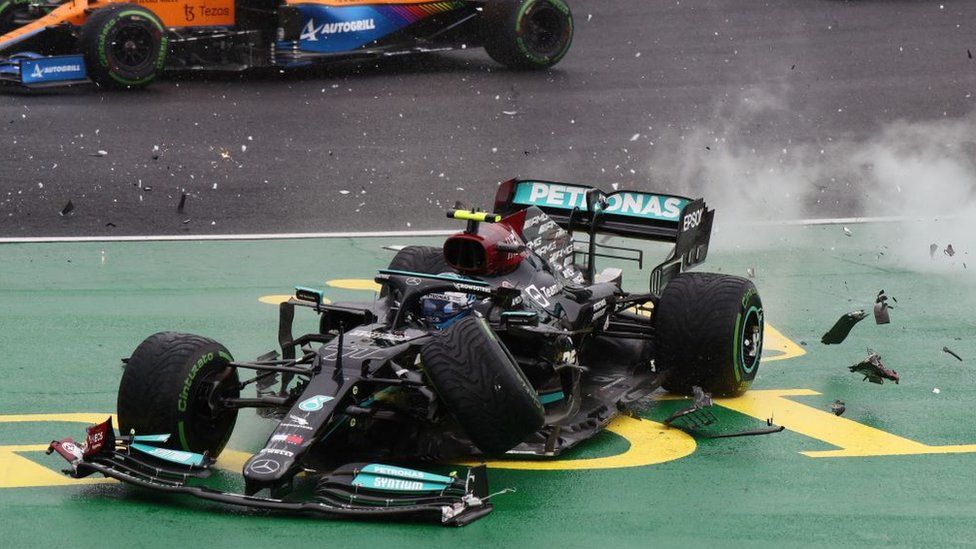 That led to a rare mistake from Lewis Hamilton's Mercedes team as they opted not to swap his tyres to dry ones, despite the weather clearing up.
All the other drivers changed to dry tyres before the restart, which proved to be the right decision.
That, and the first lap crash, meant Esteban was leading the race in his Alpine car which would usually be nowhere near battling for wins.
'You can't be chilled – but you try'
"You need to do the same job you usually do. But of course we were in the lead of the race so it's a big difference," he says, recalling the early stages.
"You can't really be chilled, but you need to try. There were big consequences if I lost the place to Sebastian Vettel who was in second.
"It's a lot of pressure, but we we handled that really well."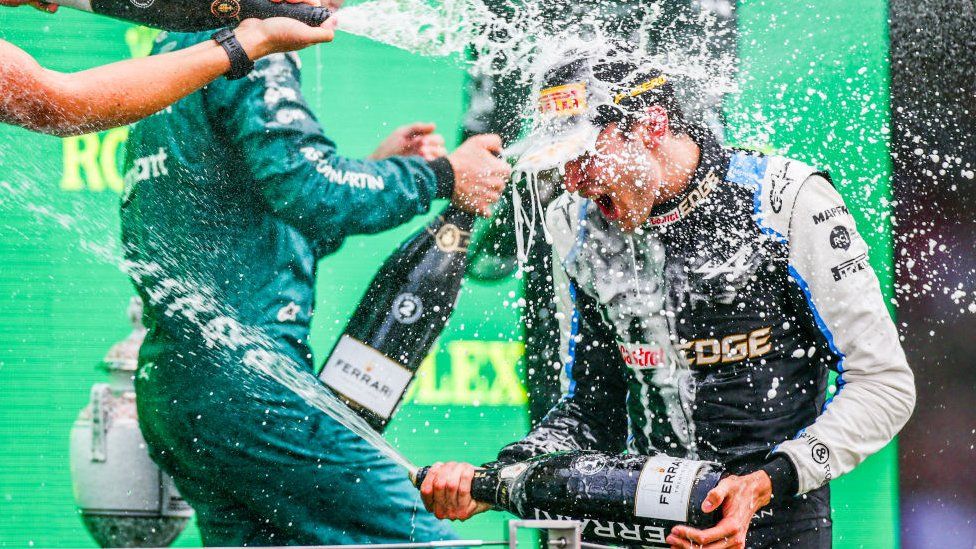 Esteban held the lead despite Vettel, a four time World Champion, looming large in his mirrors.
He was helped by his team mate, double World Champion Fernando Alonso, who kept a recovering Lewis Hamilton behind him for several laps.
Fernando was racing days after his 40th birthday.
"I bought him a birthday present [a fancy remote control car, we're told] but he deserves ten of those presents," Esteban says with a huge smile.
"He fought like a lion, elbows out. He contributed massively to that race win.
"He was probably more happy than I was, he was jumping all around like, a crazy kid.
"He's such a legend. It's a privilege to be his teammate and to be working with him."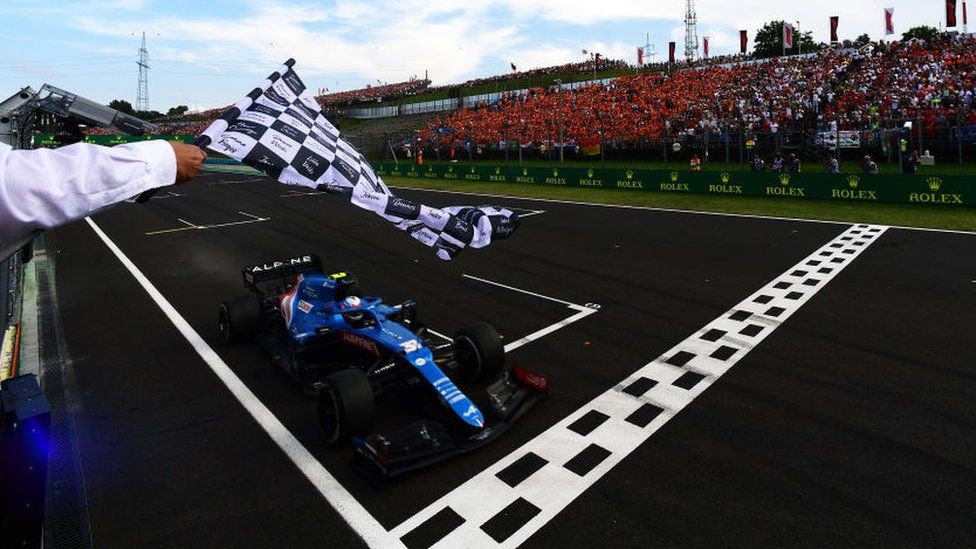 Alpine is a French team owned by Renault and despite its French roots the team's base is in Oxfordshire.
They last won a race back in 2013.
Esteban says his journey to being a Formula 1 race winner hasn't been an easy one, especially after losing his place in the sport in 2019. He returned with Renault last year.
"I will do anything to have a spot here and show that I can shine," he says.
"Winning a race is part of the dream to be World Champion one day.
"We still have a long way to go but I'm sure together with the team we will make some awesome memories together."
'Covid compliant celebration'
And a few of those memories were made on the night after the race.
Esteban spoke to us shortly after landing back home in France. Alpine told Newsbeat there was a "covid compliant team celebration" following his victory.
"It was a beautiful moment. There was some singing there was some some shouting," Esteban says whilst laughing.
"I still haven't slept after winning the race. I feel pretty bad now, but also very good. Everything it was worth it."