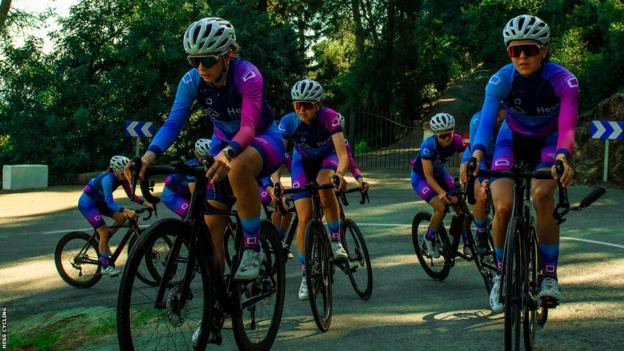 At a business dinner in downtown Zurich in the early eighties, Rolf Hess was humiliated by his boss in front of his colleagues because he didn't know the price of the dollar.
"I wanted to punch him," says Hess, chuckling. "But he was right – you have to know these things [in business]."
Now financial controller turned private equity group owner, the Swiss' Hess Group International owns a plethora of businesses in different industries.
Hess has decided the time is right to invest in sport; in women's cycling, to be exact, where the 68-year-old's intention is to make his eponymous squad the first British team in the Women's World Tour, and which he hopes will consistently win the Tour de France Femmes.
Hess' is a dream which could potentially give rise to a period of success akin to the Team Sky/Ineos era between 2012 and 2019, in which Sir Dave Brailsford's men's road cycling team took seven Tour de France victories among their myriad of accolades.
"We believe in women's sport, but not only from commercial point of view, [although] obviously it's going to be huge," Hess tells BBC Sport in a coffee house in Manchester's Northern Quarter.
"Women's football has caught up [with the men's game] in a never expected way during the last five years – women's sport is on the way up.
"Having women competing on a professional level is a sign of change in society."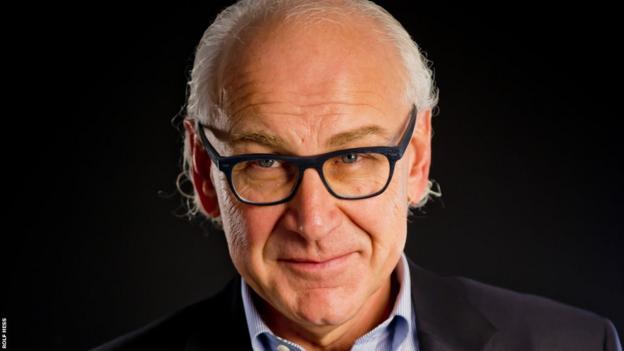 What's the deal?
Hess the man is a friendly giant born on the German-Swiss border who has lived in London for decades and runs his businesses from the UK.
Those businesses include the oil and gas producer Carraigmore, the kind of investment increasingly under public scrutiny given the greater attention placed on the impact of fossil fuels on the environment and of the immediacy of the climate emergency, but which has been a staple of cycling sponsorship for years through the ubiquity of the Ineos brand and Shell's involvement with British Cycling.
Hess' investment portfolio does vary, and includes both water purification and make-up businesses, and he believes that a fusion between the cycling team's riders and the products his brands produce could provide a successful platform to build on.
"We didn't buy a team – we are building a team," Hess says. "We feel we need to take care of our riders and invite them to take up studies while they race and create their own personalised consumer product. Under one condition – that they are active on social media.
"Influencing on social could help our team and could help them. We would offer them a personalised product – we have a perfume company in our group, so a woman who is proving she is interested can be given a chance to create her own product and she will be remunerated on a permanent basis, post career.
"This is what I think we are saying which is unique until other teams start doing it, which I hope happens."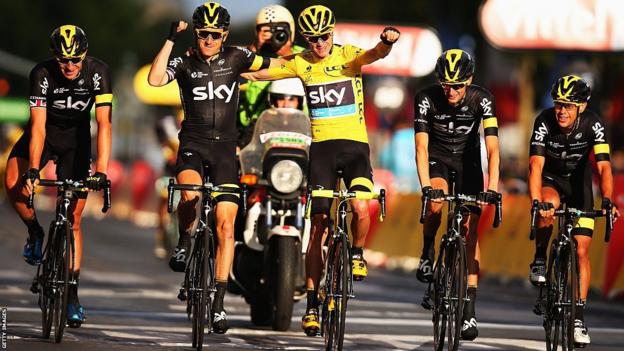 What could the Hess team achieve in cycling?
The Hess team is targeting years of success and a sea change in the established order of women's cycling.
But fans, athletes and business associates have been here before – dazzled by talk of potential success and a new philosophy for winning on the road.
One thing Hess insists upon is that, while he hopes to introduce sponsors as time goes by, he intends to gradually raise the budget of the team to "around five million euros" within five years, with plenty of it coming from his own pocket.
For context, the best teams in women's cycling at the moment spend around 3-5 million euros per year, according to Hess. Those figures are representative of teams like SD Worx, who dominated much of the 2023 women's cycling season.
"Our first year budget is 750,000 euros, with no sponsor at all," says Hess. "Would I sponsor a team in its first year with who are not going to win races? Maybe not.
"So [we think] – 'OK this is entrepreneurship – we do it ourselves'.
"In 2024 we will have sponsors and we will focus on the British market. In the Middle East I have contacts there, and in America and China, but that does not help us – we need partners from the UK. If we want to create a team for the British market, we need support from the British market."
But before any of those plans come to fruition, Hess needs to officially become a British team. They currently compete as a Luxembourg outfit in order to be able to register for 2023 at continental level, but expected to be awarded a UK licence by British Cycling within weeks, before announcing a roster of up-and-coming and experienced roster of riders who they hope will kick-start their journey to the top.
The hiring process has already begun, with 17-year-old Briton Holly Ramsey set to join Hess, saying the environment the team Hess is looking to build is "exactly the right one for me to continue to develop" and that the "journey is massively exciting".
The squad already contains fellow Briton Alice McWilliam, and a number of others will be announced are set to be announced in the coming months.
Why women's cycling? And why Britain?
Given Ineos Grenadiers operate on a budget of about 40 million euros in men's cycling, the women's sport remains comparatively extremely cheap – at least for now.
Hess has tried to identify what all entrepreneurs desire – the crest of a wave which launches a sport into huge growth and money-making opportunities.
Women's cycling is clearly on the up and is enjoying a huge boost in TV air time thanks to a requirement that races can only qualify as World Tour events if race organisers guarantee at least 45 minutes of live coverage.
The re-introduction of the Tour de France Femmes as a stage race in 2022 has been an obvious boost too, bringing global TV audience of 20 million this year.
The level of growth is echoed by the sport's world governing body the UCI, which says salaries and team budgets are increasing year-on-year, while the number of applications for teams exceeding the available number of licences for the first time.
The Hess team's journey to the World Tour is under way, then, and they aim to make progress next year by winning races at continental level and amassing enough points to be applying for the World Tour. They may first enter the UCI's new ProTeams level, set to be introduced and sit just below the World Tour in 2025.
Three more British teams are set to join them at continental level in 2024, but with much smaller budgets than Hess, a reminder that though cycling as a whole is enjoying the financial boost of more and more blue chip brands entering the sport, the model of living year-by-year on a few loyal but small sponsors is still the reality for most teams.
Hess is a keen cyclist himself, often riding his mountain bike in St Moritz, and says he can see the passion for cycling in this country when he rides his gravel bike in Richmond Park every Sunday.
"Britain is a sporting nation," he says. "It has always been a sporting nation – football, cricket, whatever. Britain has always been more open to gender equality compared to countries in the southern part of Europe."
Ineos Grenadiers owner Jim Ratcliffe is a cycling nut, too, a common trait for team owners who invest money in the sport given that is not a hugely profitable industry and there are better ways to simply make money.
For Hess, owning a cycling team is not an achievement in and of itself unless he manages it in an innovative way.
"I'm not prepared to be the owner of a team who does exactly same as all the others. You have to see that language, that signature, in the way we conduct the business.
"My time would be wasted unless we have a unique way of doing things."